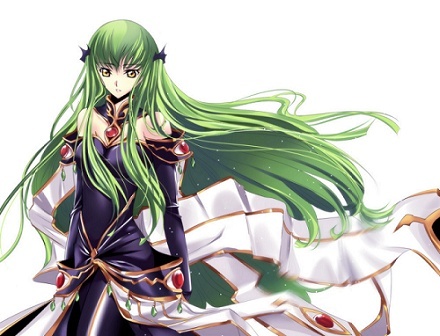 "Who is that girl I see staring straight back at me?
Why is my reflection someone I don't know?"
- Mulan
Name:
Miranda Grey
Age:
19
Gender:
Female
Race:
Human
Faction:
Azure
Starting Rank:
Knight
Personality:
Miranda is a very complicated young woman. She says one thing and does the other, which makes her out to be a hypocrite though it's not intentional. It's just the way she is. Her persona is being pulled in two ways - the love of fighting and the pride of being a woman. Every action and words said would leave her torn and indecisive, causing her to hate herself. As a fighter, she lives for the glory and pride of winning a battle, not at all worried about how the people view her. A tough, cold, and serious tomboy that just has to keep moving. They called her, "Miranda Ice" - the knight whose cold gaze is as hot as her frozen heart. That goes against her "womanly" side, however. Behind her Knight persona (as she calls it), Miranda loves the poise and perfect manners of a high class woman. Back straight, chin high, and noise in the air with a beautiful and gorgeous dress to match. Her inner desires some would say, but Miranda knows that she has to keep it on the down low or people will not take her seriously.
Family:
Her parents are simple farm workers for Azure. She has no siblings to speak of though she had been asking for one when she was a child. Her other relatives are far and few in between. Miranda isn't much of a family person, but is fierce in protecting them.
Background:
Miranda was an ambitious little girl growing up in one of those monotonous farms. For the entirety of her childhood she did all chores obediently and swiftly so that she had the rest of the day to herself. Her parents usually found her reading one of the very few books they had, which was quite odd because they were non-fictional books that talked about the history and politics of Azure. Of course, there were a couple of books on the other countries and Miranda had read them as well. Yes, she was a very odd and composed child. Even though she played with other children, Miranda always seemed more "mature" and "alert."
By the time she was ten, the little farmer had been left alone by other children her age. They didn't feel too comfortable with her strong personality or her "too smart" criticisms. Then one day, when she and her family were really tight with money, Miranda had gone to join the 'Knight of Azure' in order to make some money for her family. Throughout her time there, she had been ridiculed for being a female in a man's world. Obviously there were other women there as well, but they had already earned their place as one of them.
It took years for Miranda to received their respect and acceptance, but she had done it. Day to day and month to month, she continued to work for Azure, working her way up the rankings as well.
How did they join the faction:
It was a typical hot day in the simmering summer heat that some of the soldiers of Azure were going from farm to farm to collect their monthly supplies. Their work was a quick come and go until they began to mention the problems in the inner city to which Miranda had commented on with a pointed fact. Of course, the adults laughed at her and caused Miranda to challenge them to a 'duel'. A fight, she declared, the first to knock the person out of the self-made circle wins and gets something in return. The entire thing was a joke and Miranda, being small and observant, used her opponent's incoming force as her weapon. Her prize? Let her join the Knights.
Thoughts about their Faction:
Being a knight is a huge source of pride for Miranda. The pay is good and helps her family live comfortably, and she is also able to buy herself amazing clothes and other accessories. Some of the things they do, however, she doesn't agree with. Like letting someone go if they didn't have any evidence of them not committing a crime. If it was obvious they were guilty, despite having an alibi and what not, then they should be put in jail.
Important Equipment or Items:
Her Weapon as a Knight - Tsume:
Cross of Mercy:
Special abilities or Spells:
-Eidetic Memory: The ability to recall images, sounds, objects, and sometimes even touch and feel of a memory with astounding precision. It is also known as "photographic memory" but at a higher level that, at times, the person may lose their grip on reality and end up hallucinating.
-Blue Spirit: Think Zuko being the Blue Spirit in Avatar: The Last Airbender. A sound body that's amazingly flexible and stealthy as a shadow at night. The flexibility and lightness of her body allows her to be quite acrobatic as well, not like a circus performer but enough to help her in battle. Despite being adept with using weapons, Miranda is also efficient at hand-to-hand combat.
First Form:
Tsume no Fuyu
"The biting cold burns. Shred them, Tsume no Fuyu!"
Tsume no Fuyu grants Miranda a stat boost in agility. The innate ability/skill of Tsume no Fuyu focuses on the theme of "winter" so that when it touches an opponent their limb(s) or any part that had been touched will be frozen and they cannot distinguish if it is 'burning' or 'freezing.' The level of the ability is dependent on how severe Miranda's attack was.
If it was a simple touch by the blunt or flat side of her sword, the only effects would a be sudden chill spreading outwardly in a circle, slowing that creature or person's reaction time. A small cut will expose it to freezing temperatures, and numbing the section around it. The larger the cut is, the worse the effect will be like limiting the movement of the arm as if it's being weighed down by a cast. And the last effect would be that their limb(s) would completely be useless and immovable.
When it's weapon against weapon however, it's a bit harder to tell the effects. The ice and cold will still be used, but it will take several tries before a section of the sword is completely frozen. Examples would be: one hit would leave the blade cold to the touch, two would leave a thin layer of ice on the surface, three would add on to the layer, and so on and so forth until the seventh hit would form an inch or two block of ice around the weapon. Continuous hit would add more solid ice and thus adding more weight.
This sword is weak against fire and heat, but is quite resistant to any ice or water elements.
Tsume no Fuyu - The Talons of Winter: